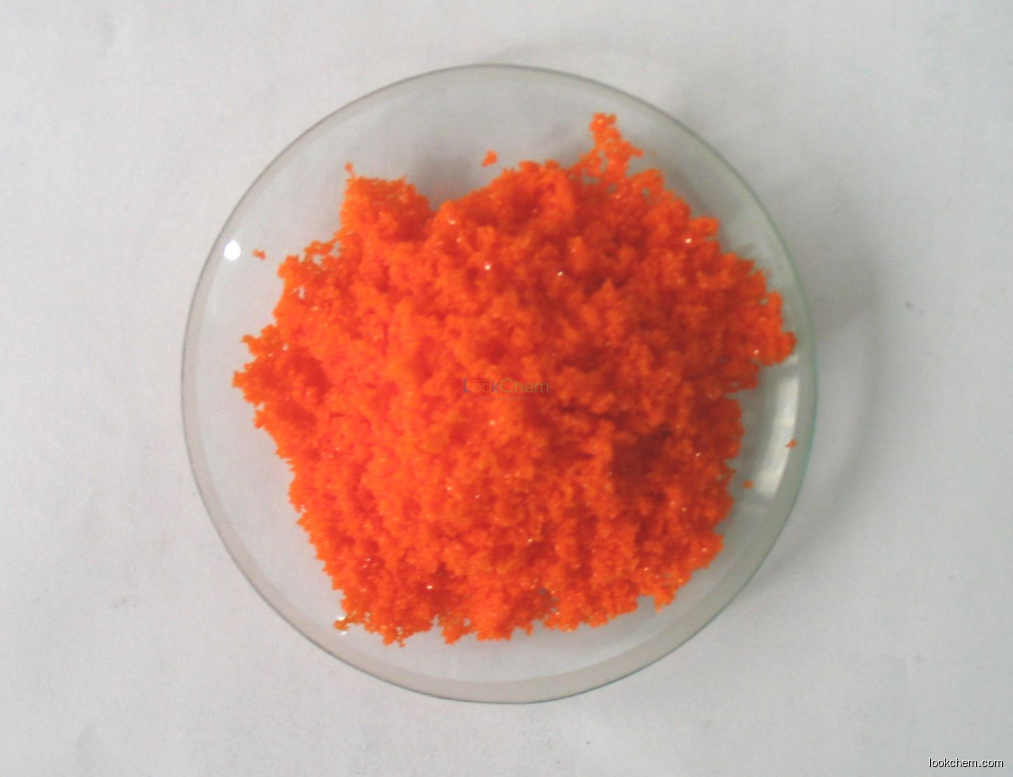 Ceric ammonium nitrate CAS NO.16774-21-3

Keywords
high purity CAN
Ammonium cerium (IV) nitrate CAN manufacture
99.9% 99.99% Ammonium Cerium nitrate
Quick Details
ProName: Ceric ammonium nitrate
CasNo: 16774-21-3
Molecular Formula: Ce(NH4)2(NO3)6
Appearance: Orange red monoclinic fine crystal,
Application: Commonly used in chemical ablation age...
DeliveryTime: Ready stock prompt
PackAge: 25KG,100KG/drum or according to custo...
Port: Shanghai,HANGZHOU
ProductionCapacity: 50 Metric Ton/Month
Purity: 99.90%,99.95%,99.99%
Storage: Store in a cool, dry place.
Transportation: If sample or samll quantity via Courie...
LimitNum: 1 Kilogram
Grade: Industrial Grade,Electron Grade
CeO2/TREO: 99.99%
Rare earth Impurities: Meet requirements
Non-Rare earth impurities: Meet requirement
Superiority
★.Best quality according to requirement
★.Competitive price in China market
★.Mature Technical support
★.Professional logistic support
★.Shortest delivery time .
Ocean RE dept is a professional supplier and exporter engaging in the management and trade of Rare Earth both basic materials and deep processing products, as well as develop Rare Earth functional materials, Rare Earth application products and Rare Earth new products. Over the past years, company is committed to improving the product quality and R&D of new products, in order to make the product diversified, specifications completed, scale expanded and the service humanized.
For more rare earth product, please visit: www.hzoceanre.com
Details
Product Name: Ceric ammonium nitrate, Ceric ammonium nitrate
Formula: Ce.(NH4)2.(NO3)6
Molecular Weight: 548.22
CAS: 16774-21-3
Appearance: Orange red monoclinic fine crystal, easy deliquescence in the air, soluble in water, ethanol, insoluble in concentrated nitric acid.
Application: Commonly used in chemical ablation agent integrated circuit scale plate, pharmaceutical industry
Specifications: 99.9%, 99.95% 99.99%
Package: Double lined plastic bags 25, 50kg packaging, external drum (drums, plastic barrels). Packing according to customer's requirement.