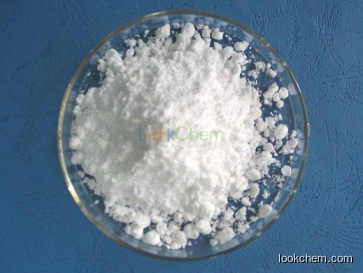 Germanium Oxide CAS NO.1310-53-8

Keywords
high pure Germanium Oxide
Germanium Oxide manufacture
99.999% 99.9999% Germanium Oxide
Quick Details
ProName: Germanium Oxide
CasNo: 1310-53-8
Molecular Formula: GeO2
Appearance: White powder
Application: Application: Used as raw material for ...
DeliveryTime: Ready stock prompt
PackAge: 1 kg / plastic bottle, 25KG/ cardboard...
Port: Shanghai ,Hangzhou
ProductionCapacity: 1 Metric Ton/Month
Purity: 99.999% 99.9999%
Storage: Store in dry, dark and ventilated plac...
Transportation: If sample or samll quantity via Courie...
LimitNum: 1 Kilogram
Grade: Industrial Grade,Electron Grade,Reagen...
Purity: 99.999%
Superiority
★.Best quality according to requirement
★.Competitive price in China market
★.Mature Technical support
★.Professional logistic support
★.Shortest delivery time .
Ocean inorganic department is a professional supplier and exporter engaging in inorganic chemical materials and metal organic compounds. Over the past years, our company is committed to improving the product quality and developing new products, in order to diversify the product variety, complete specifications, expand the scale and make the service personal.
The advantage of Ocean is that it serves for almost the entire field of inorganic material
Our company is in cooperation with a number of research institutions and laboratories, and mainly focused on the market of new products and the analysis of production and analytic technology, has a number of production technologies, national patents, and self-developed special production technologies. We have strong analysis and testing capabilities, with ICP, LASER, AAS, SEM, XRD, TGA and other analytical instruments and detection means, and also have ability to design and produce products according to customers' requirements.
For more inorganic product, please visit: www.hzoceanchemical.com
Details
Product name: Germanium Oxide 
Cas No: 1310-53-8
EINECS No:1310-53-8
Molecular formula: GeO2
Molecular weight: 104.64
Specifications:99.999% (5N) 99.9999% (6N)
Appearance:Raw materials for germanium ingot, organic germanium, bismuth germanium acid bismuth crystal, catalyst, four germanium chloride for optical fiber, fluorescent powder and germanium glass
Application: Used as raw material for the synthesis of organic germanium compounds..
Packing: 1KG /plastic reagent bottle